HP Z6 G4 Workstation Xeon Silver 4108 32GB DDR4 1TB HDD No Integrated GFX Win10 Pro 64 3Yr – 2WU44EA
var ccs_cc_args = ccs_cc_args || []; ccs_cc_args.push(['mf', 'HP']);  ccs_cc_args.push(['pn', '2WU44EA']);  ccs_cc_args.push(['lang', 'en']);  ccs_cc_args.push(['market', 'UAE']);  (function () {    var o = ccs_cc_args; o.push(['_SKey', 'c2abbe9e']); o.push(['_ZoneId', '598b9d8349']); o.push(['_host', 'ws.cnetcontent.com']);    var sc = document.createElement('script'); sc.type = 'text/javascript'; sc.async = true;    sc.src = ('https:' == document.location.protocol ? 'https://' : 'http://') + 'cdn.cnetcontent.com/jsc/h.js';    var n = document.getElementsByTagName('script')[0]; n.parentNode.insertBefore(sc, n); })();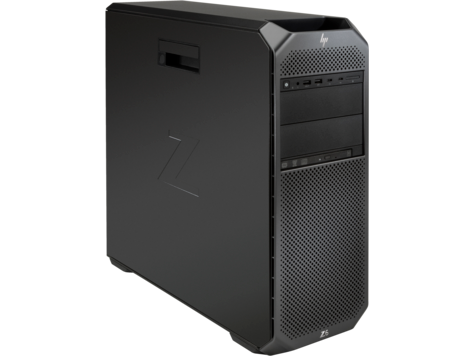 Overview
No matter what the future holds, you'll have all the performance you need. Ideal for VFX and rendering, this workhorse offers a wide range of processing power and the flexibility to upgrade components over time.
Windows 10 Pro or other operating systems available
Designed to grow with you
Invest only in the technology you need today, and easily upgrade in the future. Scale up with a broad range of configurations from single or dual processors to multiple graphics cards.
Relentless power
Take on demanding workloads with high-powered processors, professional graphics and 384 GB of memory. Experience seamless performance during graphics-intensive work, such as visual effects and design visualization.
HP's most secure workstations
Advanced security features come standard on every Z6. Rest assured your device, identity and data are safe with security software like HP Client Security Suite2 and HP Sure Start, the industry's first self-healing BIOS with intrusion detection.
Featuring
Operating Systems
Support your unique user needs with a choice of Windows 10 Pro or Linux® operating systems.1
Processors
Achieve the performance you need with the ability to support two next generation Intel® Xeon® processors for up to 56 total processor cores in one system.3
Graphics
Get serious about graphics and reach peak productivity with access to a breadth of NVIDIA® and AMD professional graphics from entry to ultra 3D.4
Storage
Install the fastest professional grade storage hardware around, unlocking performance for storage-bound applications without sacrificing standard PCIe slots.
Deliberate design
The Z6 workstation's sleek, iconic design doesn't compromise on quiet, reliable performance.
Unrivaled BIOS protection
HP SureStart automatically detects intrusions in real-time, notifies you, and restores the BIOS you use, so you can breathe easier.
Optimized connectivity
Create two network connections without the added cost of a PCIe NIC with dual embedded 1GbE LAN ports which come standard.
USB Type-C™
The optional dual front I/O USB 3.1 G2 Type C™ module lets you transfer data to devices using modern connection technology at higher data rates.5
Super fast network connenctions
The optional dual 10 GbE module allows you to share big data files with 10x the bandwidth of standard office networking and with Thunderbolt™ 3 technology for fast data transfers.6,7
Self-encryption drives
Optional self-encryption drives thwart outside access so your valuable IP won't fall into the wrong hands. 4
Windows 10 Pro or other operating systems available
Short Tech Specification
Z6 G4 WKS / OperatingSystemLoadSATA/SAS | Win10p64Workstationtier2 / 32GB (2x16GB) DDR42666 ECC Registered  Memory / No Integrated GFX / 1TB 7200 3.5in / 4108 1.8 2400MHz / 3yw(material/labor/onsite) / DVD-ODD / USBBusinessSlimWiredkbd / USB mouse